back
OUR WORK
Ventilation
Walmart Distribution Center / Opelousas, LA
Walmart Distribution Center out of Opelousas, LA was battling excessive heat inside of their compressor room, which houses two industrial Quincy air compressors. Although the room had two louvered vents along the base of the building and two rooftop ventilation fans, the room was unbearably hot and impossible to work in. Walmart called Superior Resources to investigate the problem and provide a solution.
After assessing the problem, we created a Scope of Work that would reduce the heat inside the building. Our first order of business was to remove the two outdated rooftop fans and curbs and install new curbs to accept new, state-of-the-art, Captive-Aire high-efficiency direct drive rooftop fans. Secondly, we installed each compressor exhaust 18" below the rooftop fans in order for the exhaust air to be forced out through the fans. Additionally, we set up electrical wiring and installed a 4' by 4' powered exhaust louvered fan in the exterior wall to pull any excess heat from the compressors out of the building.
Finishing the project, we installed door-stoppers on the roll-up doors to keep the door from damaging the new ventilation duct work and pressure steam-cleaned the room so that the Walmart employees could work in a clean, well-ventilated area when working on the compressors. Now that the improvements are complete, the room maintains a temperature that is within 15 degrees of the outside temperature, which is a huge advancement.
Services performed for this project include:
Custom duct work
Ventilation
Electrical
Roofing
Project planning
Pressure steam cleaning
Structural steel modifications
Duct installation

Louvered vent

Duct installation

Louvered vent

Duct installation

Duct installation

Duct work

Duct work

Rooftop fans

Rooftop fan

Duct work

Duct work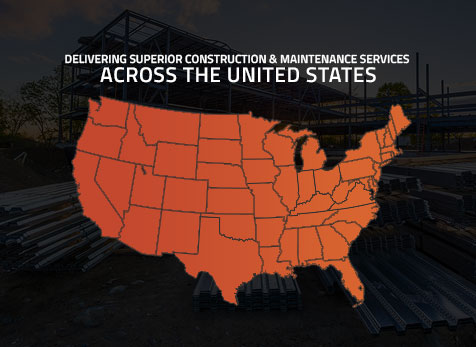 Contact Us
We'd love to hear from you.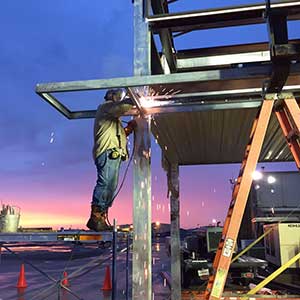 Are you interested in joining our team?
Job seekers should fill out the form below and submit a resume.
If you're the right fit, we will contact you for more information.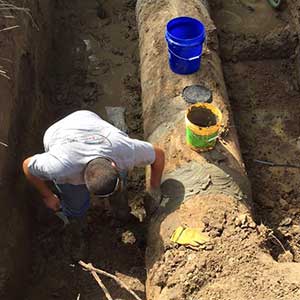 Interested in becoming a subcontractor with Superior Resources?
Subcontractors should fill out the form below, introducing yourself and your skills. Please submit the requested credentials with the form.